World Health Organization /
Non-Communicable Diseases
branding for the world health organization's ongoing campaign for awareness and prevention of non-communicable diseases.
for this project i have worked on logo design, making layout for various things such as documents, a website and social media assets.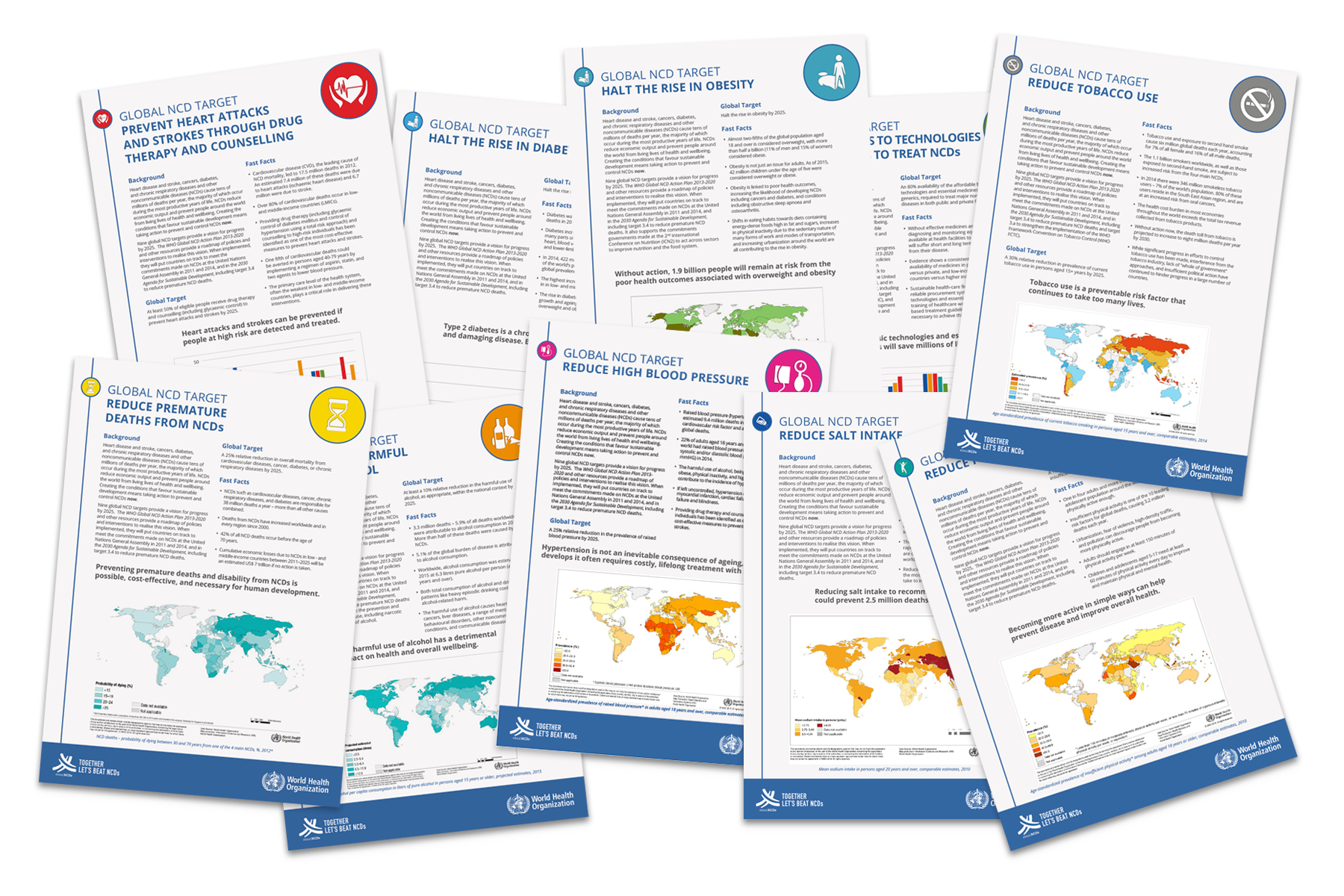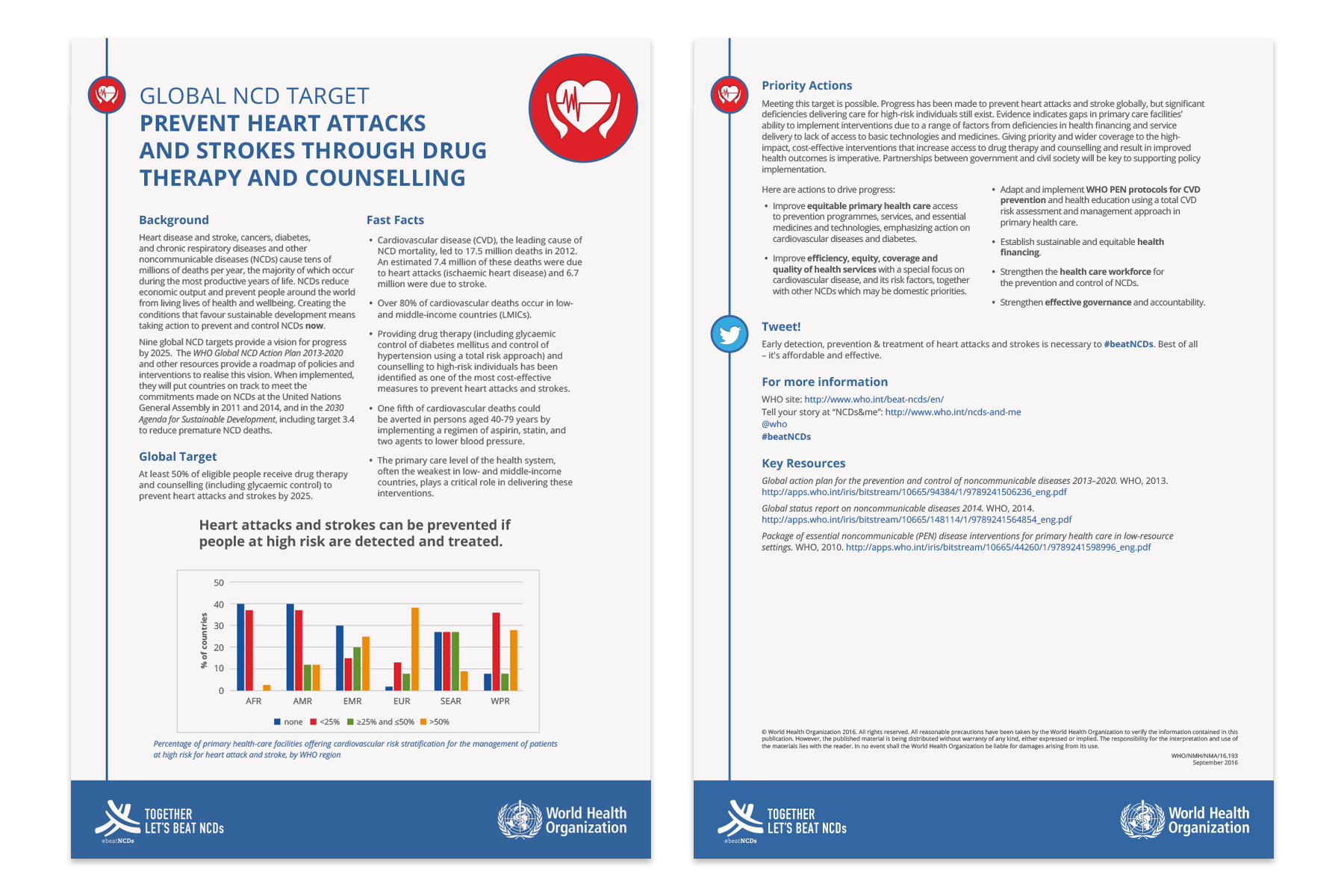 this project was done during my time at meo design & communications.
client: world health organization